The final installment of the DICE conferences, Get Digital took place on Tuesday the 14th April 2015 in Dublin City University's Mahony Hall. The conference was based around the whole topic of cloud computing and its applications in various sectors such as Business. This conference was after a course presentation on apps involving cloud features.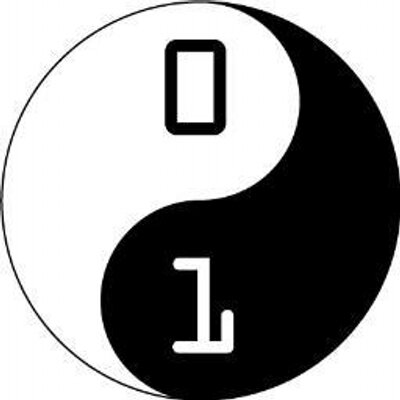 The first speaker up was Mary Moloney, Global CEO of Coder Dojo. She started off explaining what coder dojo is basically describing it as a place where you kids can go and learn basic computer and programming skills in a controlled supportive environment run by volunteers who specialize in these area's. She mentioned how there are over 600 coder dojo societies in over 58 countries which is a remarkable achievement in itself and continues to grow daily.
She explained her background, working for Acenture for over twenty years and how she decided to leave it all behind and start focusing her efforts on Coder Dojo. She mentioned how her own child has been involved in Coder Dojo and is one of the reasons she joined.  She explained the importance of coder dojo and why she left everything to work promoting and running it. She believes that all education systems dont encourage enough basic computing programming skills or computing skills in general. This seems strange seeing as technology is the future and programming is such a big part of the computing world.
This is where coder dojo comes in. Comuters are supplied for the people who go which i thought was very generous and courteous on their behalf. The dojo helps promote creativity in programming in young kids as well as providing them with the tools they need to work by themselves. She mentioned how she had different children coming up to here giving her their experiences of the dojo and how it has impacted their lives which i found very inspirational and as a computing student i felt like in the future i should volunteer my time to help out. She also gave us examples of how the students have helped businesses with one student creating software for electric car charging points, a company who has spent big money on their technology yet one of these children found a flaw and resolved the problem themselves.
I found Mary and coder dojo very intersting as a computing student because you can see the benefits of it in peoples lives from all backgrounds and economic classes. I will definitely be looking out in the future as i believe its a cause worth volunteering for.
The next speaker up was Richard Garsthagen,EMEA Director for Cloud Business Development at Oracle.
Richard's talk was a much more in depth talk about what cloud computing is, its uses, its advantages and its challenges. He started off showing us definitions of what cloud computing is based on definitions we had in our posters which they had seen previous to the talk. As a student who studies cloud computing i was aware of the cloud before the project so i didn't learn too much extra information. However, for people who didn't study computing it was very informative and understandable.
He talked about how cloud can change the way future area's can be enhanced from businesses to the health care sector seeing as information can be stored and accessed remotely it gives the benefit that work can be done anywhere at anytime. He mentioned how some companies have already put cloud services to use successfully such as Netflix which allows content to be streamed from any remote location.
He mentioned how many companies wan't to embrace the cloud but they are faced with certain challenges such as budget constraints, security issues, who see's to the running of it and many more small but critical issues in using the cloud. He made sure to mention how simple and effective using the cloud can be in any business whether information is stored locally or remotely. It can enhance communication within a business with everyone's work and ideas available to work off.
I found Richard's enthusiasm about the cloud reached the audience and it clearly showed them how many benefits the cloud has associated to it when implemented and used successfully. I believe that it's important to start to use and teach not only people in the IT sector but everyone to embrace and take advantage of it.
The next speaker was John Massey, Business Development Director EMEA of SAP. To be honest i really didn't understand what exactly John or SAP did as he only presented us with four slides which contained some facts about the company and various services the companies provide. He talked about the cloud and how companies are using the cloud and the advantages to doing so. The last speaker of the conference was Shay Garvey, partner and co-founder of Fontline Venture Capital.Shay explains how in the last ten years there has been a growth in technology and businesses where products and companies grow and fail at quicker rates. He explained how nowadays companies start up quick and either fails or succeed quick with a replacement ready to go. It's a "try and see" way of life.
He went on to describe how Frontline Venture has three types of investment schemes, discovery, seed and series a and each of them come with different benefits and different expectations with series a which involves good returns for investment. He mentioned how its cheaper nowadays to start a start up then it used to be and that's why there's so many new start ups.
The second part of his presentation he went on to say how people's incomes are decreasing while costs continue to increase and how this can't continue going into the future. He went on to discuss how the computerization of various activities will lead to a lot of careers becoming irrelevant and showed us a graph with a list of careers and a probability that that career will be replaced by computers. I enjoyed Shay's speech as he showed a different side to cloud computing and how start ups have evolved